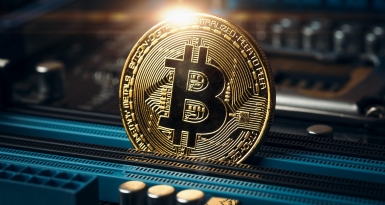 China's share of global bitcoin mining plunges while Kazakhstan climbs to third place
China's share of global bitcoin mining plunged this year while Kazakhstan rose to become the world's third-largest player in the industry, according to research from Cambridge University.
The research, published Thursday by the Cambridge Centre for Alternative Finance, shows China accounted for less than half (46%) of the power used for bitcoin mining in April, down sharply from 75.5% in September 2019. That's before authorities ordered a crackdown on the mining of cryptocurrencies.
Kazakhstan saw an almost sixfold increase in its share of global bitcoin mining in the same period, climbing to 8.2% from 1.4%. The U.S., meanwhile, rose to 16.8% from 4.1% to take the second top spot, while Russia and Iran were the fourth- and fifth-largest countries for bitcoin mining, respectively.